Welcome to
St. Patrick
Catholic Church


Onalaska, WI
                                            Normal Mass Times:
Sunday Mass: 7:00, 8:45, & 10:30 am
Monday Communion Service: 8:00 am
Tuesday-Friday Mass: 8:00 am
Saturday Mass: 8:00 am with Confession following
Saturday Evening Mass: 5:15 pm
Live Streaming:
You can also join us every Sunday at 8:45 am for weekly Mass online by scrolling down or find us on Facebook or Vimeo.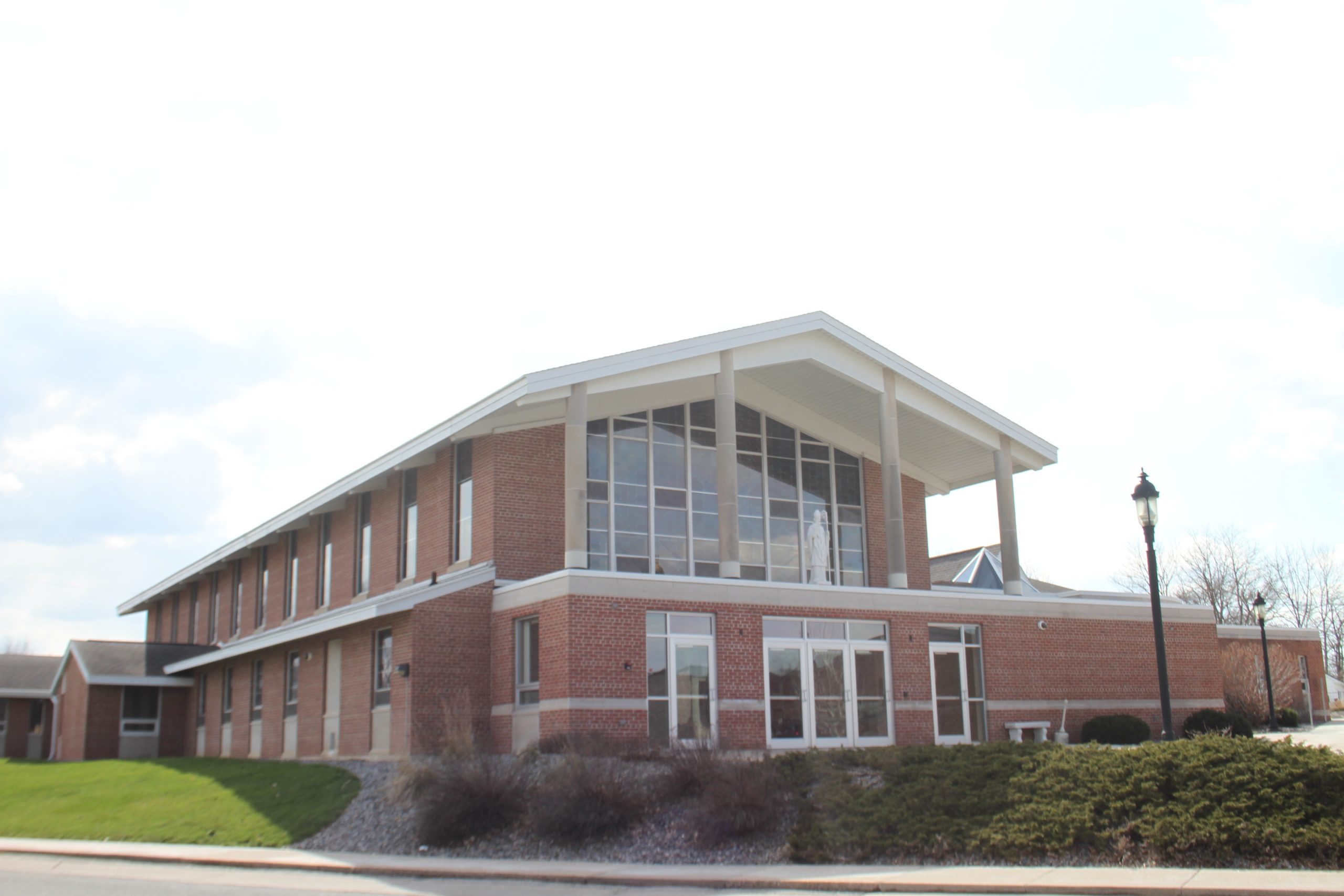 St. Pats Vimeo Page (Archived Masses)
As pastor it is never easy to reach the many who are searching. The Truth never changes, yet modes of communication do. It is my hope through this website we will continue in a new way to reach out and continue to bear witness to the truth. See what our vibrant parish has to offer and don't be afraid to click around.
Thank you for being with us. Myself, and our entire St. Patrick's parish family, look forward to praying with and ministering to you.
God Bless,
Msgr. Steve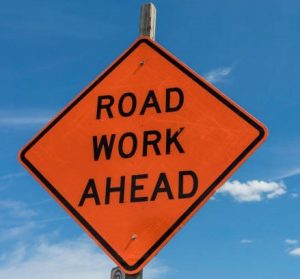 The Better Hearing Center parking lot will be unavailable for parking this weekend (July 2 and 3) due to resurfacing.
Also, remember that parishioners are not allowed to park in the Better Hearing Center lot on weekdays as their spaces are for customers and are leased out.
We are sorry for any inconvenience. We promise it will get better!
                                              11th Street Construction Project: Impacts on St Patrick Parish (as of: 4 June).
The City of Onalaska will perform a full reconstruction of 11th Street from Main St to Wells St beginning the 2nd or 3rd week of June. This project is scheduled to conclude on approximately September 2nd, but it may possibly be completed in the section affecting us by mid-August.
This will have impacts on our parish. We will update this information as changes occur. Please be patient as this essential city project is completed.
 Sunday Mass Schedule. We expect to celebrate all Sunday Masses as per our regular schedule. Construction will not occur during these times.
Weekday Mass Schedule. Most 8:00 am weekday Masses and services will also occur as scheduled. We will post updates on our website and Facebook page and post signs on our doors as necessary. Please be patient as construction noise is likely to occur during some of these Masses or services.
Parking. There will be no parking on 11th St from the beginning of construction until the completion of this project. We will announce when 11th St is open for parking again.

Weekdays. Our parking lot will be accessible from 11th St most of the time during the week. There will be occasions when this is not the case. Main Street already allows parking during daytime hours. Monroe St also is available, although you may need to access this from Sand Lake Road and drive behind the post office, depending on the location of construction equipment. If you use Monroe St, be aware you will be crossing the construction site.
Weekends. Our parking lot will be accessible from 11th St every weekend. We will update this information as necessary. Main Street already allows parking during daytime hours. Monroe St also has limited parking spots. If you use Monroe St, be aware you will be crossing the construction site.
Use of the Rectory Driveway Entrance. We reinforce the need to continue to treat this as a one-way drive for use only while exiting the parking lot. This is a narrow, single lane drive. The top of this drive has a very steep crest that prohibits vision below. For this reason, it is already posted with a DO NOT ENTER sign from Main St. Failure to obey the posted traffic signage will create a very dangerous head-on collision risk.

Water Shut-Off. There will be occasional 2-hour periods where water will be shut off. We will update information as soon as we are notified of this occurrence. This will only happen during the weekdays, and it will not impact Sunday Masses. We recommend all weekday visitors and worshipers consider using lavatory facilities before arriving at church to mitigate any inconvenience.
Weddings. As weddings are held on weekends, there should not be significant impacts, other than the parking information above. Any changes will be coordinated on a case-by-case basis.
Funerals. The city will do its best to work with us to allow funerals as needed. It may be necessary to schedule some funerals in evening hours. Any changes will be coordinated on a case-by-case basis.
School. We are hopeful that construction will be complete in the section affecting our church and school prior to the beginning of classes in the fall. The school will provide updated information as necessary to its students, their parents, and school staff.
Knights of Columbus Scholarship
Knights of Columbus Scholarship Recipients are Will Hansen and Michael Langeberg.  They are the recipients of $500 post-secondary education scholarships made available by the St. Patrick's Parish Knights of Columbus Council.
The new school year is upon us and the Core Team and myself are anxious to see everyone again. Click the button to register your child(ren). You can also click the button below to access a PDF of the upcoming Rel Ed calendar for all grades. 
Register for 2021-2022
Click the button below to register your child(ren) up for the upcoming Religious Education Year!
Religious Education and
Youth Ministry
Faith formation from early childhood to high school.
Eucharistic Adoration
Main Church
Friday's 8:30 AM-12:00 PM
Adoration Chapel
Sunday's 6:00-8:00 PM
"I Thirst"- John 19:28
Our School
Faith-based academics with the
Aquinas Catholic School System
We're an active community.
If you missed picking up a bulletin at Mass, below is a link to our current (and past) bulletins. Learn about upcoming events, prayer opportunities, and more!
St. Patrick Parish has many opportunities for involvement.  The easiest way to become involved is to speak with someone who is already involved in an activity that interests you.  They will give you the name of the person in charge and some information about their own participation.  If you are a new member you receive a packet of information when you register that gives you information on activities and groups in the parish.  If you have been a member for a year or longer, you will receive a Time and Talent form to complete once a year, so that you may choose involvement in different areas. See our many different involvement opportunities using the "Ministries" tab above.