Welcome to
St. Patrick
Catholic Church


Onalaska, WI
Vacation Bible School Sign-up
We are back! Our standard Mass times are as follows and are allowed to have Mass with 50% capacity and masks are encouraged for anyone 5 and older:
Normal Mass Times:
Sunday Mass: 7:00, 8:45, & 10:30 am
Monday Communion Service: 8:00 am
Tuesday-Friday Mass: 8:00 am
Saturday Mass: 8:00 am with Confession following
Saturday Evening Mass: 5:15 pm
During the current COVID-19 pandemic, we are streaming Mass online. Join us every Sunday at 8:45 am for weekly Mass by scrolling down or find us on Facebook or Vimeo.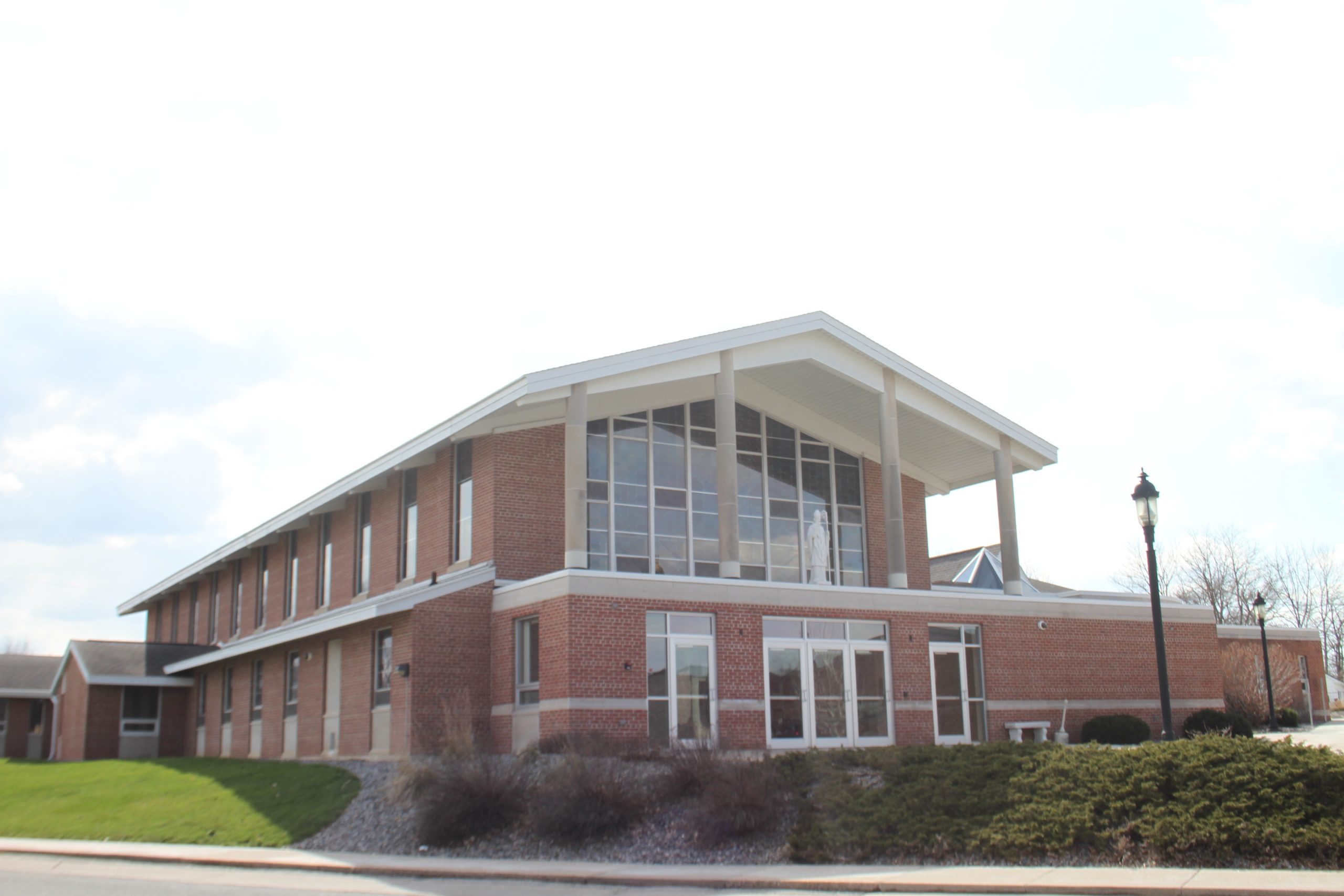 As pastor it is never easy to reach the many who are searching. The Truth never changes, yet modes of communication do. It is my hope through this website we will continue in a new way to reach out and continue to bear witness to the truth. See what our vibrant parish has to offer and don't be afraid to click around.
Thank you for being with us. Myself, and our entire St. Patrick's parish family, look forward to praying with and ministering to you.
God Bless,
Msgr. Steve
Boy Scout Religious Emblem Recognition
On May 2, Monsignor Steve Kachel presided over a Boy Scout Religious Emblem Recognition Mass. Area scouts participated in the Mass as altar servers and gift bearers and, immediately after Mass, held their award ceremony. Sixteen scouts from five different troops and packs earned Light of Christ, Parvuli Dei, Ad Altare Dei, or Pope Pius XXI Catholic Religious Emblems. Two scouts also received the Pillars of Faith pin for having earned all four scout religious emblems throughout their scout journey; this is an incredibly rare accomplishment. Four scouts received Certificates of Recognition from the National Catholic Committee on Scouting for attaining Eagle Scout.
 The Scout Oath requires scouts to do their best to do their duty to God. The Scout Law mandates that scouts be reverent to God and faithful to their religious duties. The purpose of the Scout Religious Emblem Program is to encourage members to grow stronger in their faith. Each faith recognizes their own scout religious emblems. Each of these emblems requires a significant effort, in coordination with their parents and their parish, to accomplish all requirements. Congratulations to all award recipients!
Photo Caption: Jon and Sam Kearney receive their Pillars of Faith pin.
Religious Education and
Youth Ministry
Faith formation from early childhood to high school.
Eucharistic Adoration
Main Church
Friday's 8:30 AM-12:00 PM
Adoration Chapel
Sunday's 6:00-8:00 PM
"I Thirst"- John 19:28
Our School
Faith-based academics with the
Aquinas Catholic School System
We're an active community.
If you missed picking up a bulletin at Mass, below is a link to our current (and past) bulletins. Learn about upcoming events, prayer opportunities, and more!
St. Patrick Parish has many opportunities for involvement.  The easiest way to become involved is to speak with someone who is already involved in an activity that interests you.  They will give you the name of the person in charge and some information about their own participation.  If you are a new member you receive a packet of information when you register that gives you information on activities and groups in the parish.  If you have been a member for a year or longer, you will receive a Time and Talent form to complete once a year, so that you may choose involvement in different areas. See our many different involvement opportunities using the "Ministries" tab above.