Welcome to
St. Patrick
Catholic Church


Onalaska, WI
We are back! Our standard Mass times are as follows and are allowed to have Mass with 25% capacity and masks are required for anyone 5 and older:
Sunday Mass: 7:00, 8:45, & 10:30 am
Monday Communion Service: 8:00 am
Tuesday-Friday Mass: 8:00 am
Saturday Mass: 8:00 am with Confession following
Saturday Evening Mass: 5:15 pm
During the current COVID-19 pandemic, we are streaming Mass online. Join us every Sunday at 8:45 am for weekly Mass by scrolling down or find us on Facebook or Vimeo.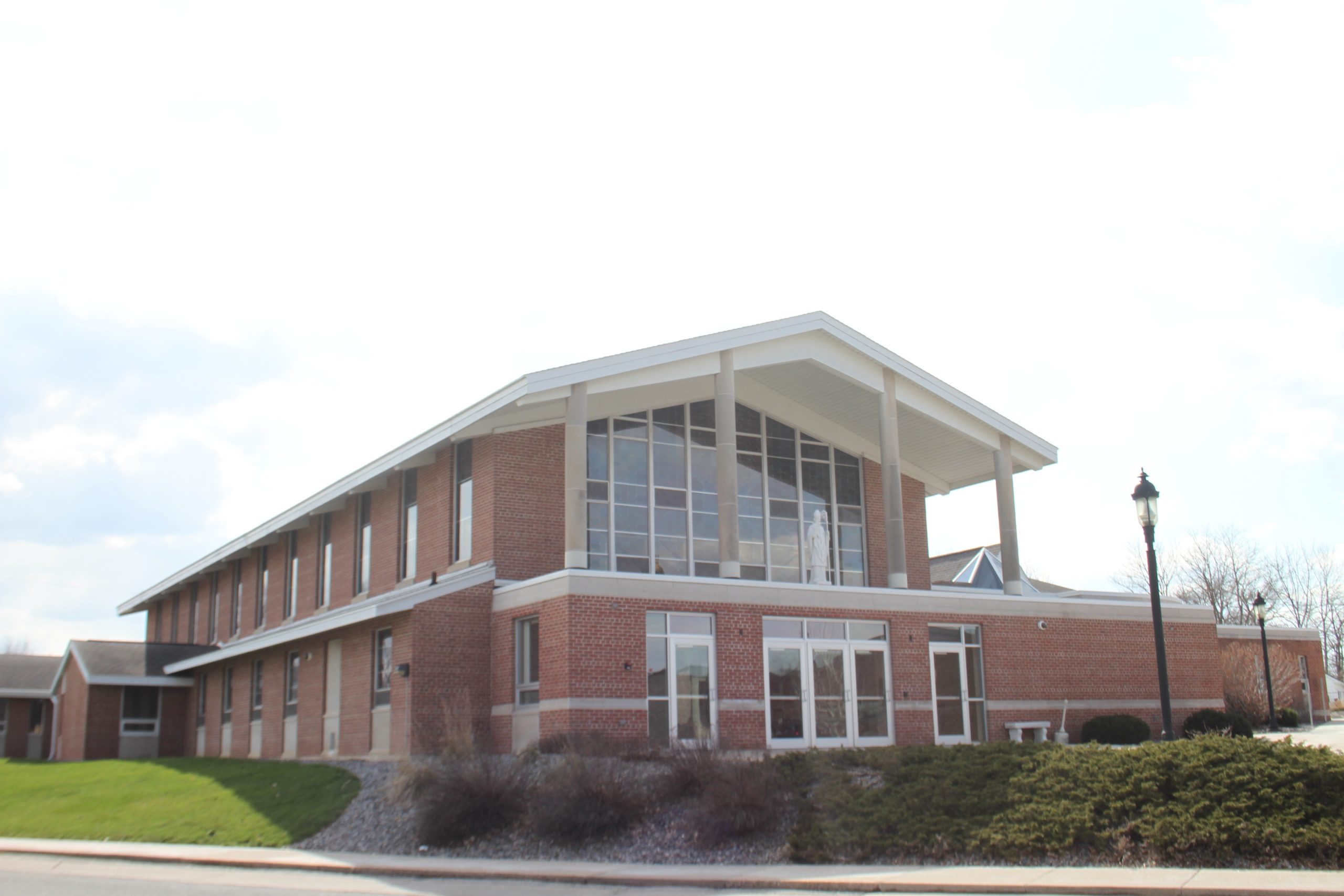 As pastor it is never easy to reach the many who are searching. The Truth never changes, yet modes of communication do. It is my hope through this website we will continue in a new way to reach out and continue to bear witness to the truth. See what our vibrant parish has to offer and don't be afraid to click around.
Thank you for being with us. Myself, and our entire St. Patrick's parish family, look forward to praying with and ministering to you.
God Bless,
Msgr. Steve
With a new year starting and New Year's resolutions being made, why not resolve to develop a stronger relationship with God in 2021. Do you want to see more clearly how God is acting in your life? Have you felt discouraged this past year and want to know how best to deal with it? It is normal to have ups and downs in our spiritual life. This program helps us understand how we can use these events to bring us closer to God. Click on the "Living the Discerning Life" picture for the registration form.
Congratulations Sue Schulz
Sue is the recipient of our third annual Witness Award.
This award recognizes witnesses of the faith who make a substantial contribution of exceptional significance to the St Patrick Parish Community and/or to evangelizing our Catholic Faith. This contribution must be of rare quality due to praiseworthy length of service and/or of substantial and lasting impact in one or more service category. The Witness Award consists of a framed print of James Tissot's painting, "The Voice in the Desert".
St Patrick Parish recognizes Sue Schulz for her exceptional and lengthy contributions in support of our parish and as a witness to our Catholic faith. A long-time member of the Parish Council, Sue has helped advise our parish ordained leadership from an informed lay perspective. She has also been an active past member of the Deanery of La Crosse Pastoral Council. Sue has sacrificed many weekends to serve as a Sacristan and is crucial to organizing our annual rummage sales. She frequently serves as an Extraordinary Minister of Holy Communion and as a Lector. She volunteers for our Funeral Choir and helps with our church environment. Additionally, Sue has served as a Religious Education substitute catechist and volunteers to help ensure the success of our annual Lenten Fish Fry.
Sue's support of our parish goes above and beyond that expected of lay ministers. She continues to volunteer her time to help whenever and wherever there is a need, and she does so with humility and sincerity. Sue's exemplary service bears witness to Christ and reflects superior credit to our parish and to herself.
Sue received this award in front of her fellow parishioners at the end of the 5:15 pm Mass on January 9th.
If you have questions on our recognition program, please contact our Liturgy Planner and Volunteer Coordinator, Steven Nott, liturgyplanner@stpatsonalaska.com or at (608)783-5535 ext. #.
Religious Education and
Youth Ministry
Faith formation from early childhood to high school.
Eucharistic Adoration
Main Church
Friday's 8:30 AM-12:00 PM
Adoration Chapel
Sunday's 6:00-8:00 PM
"I Thirst"- John 19:28
Our School
Faith-based academics with the
Aquinas Catholic School System
We're an active community.
If you missed picking up a bulletin at Mass, below is a link to our current (and past) bulletins. Learn about upcoming events, prayer opportunities, and more!
St. Patrick Parish has many opportunities for involvement.  The easiest way to become involved is to speak with someone who is already involved in an activity that interests you.  They will give you the name of the person in charge and some information about their own participation.  If you are a new member you receive a packet of information when you register that gives you information on activities and groups in the parish.  If you have been a member for a year or longer, you will receive a Time and Talent form to complete once a year, so that you may choose involvement in different areas. See our many different involvement opportunities using the "Ministries" tab above.